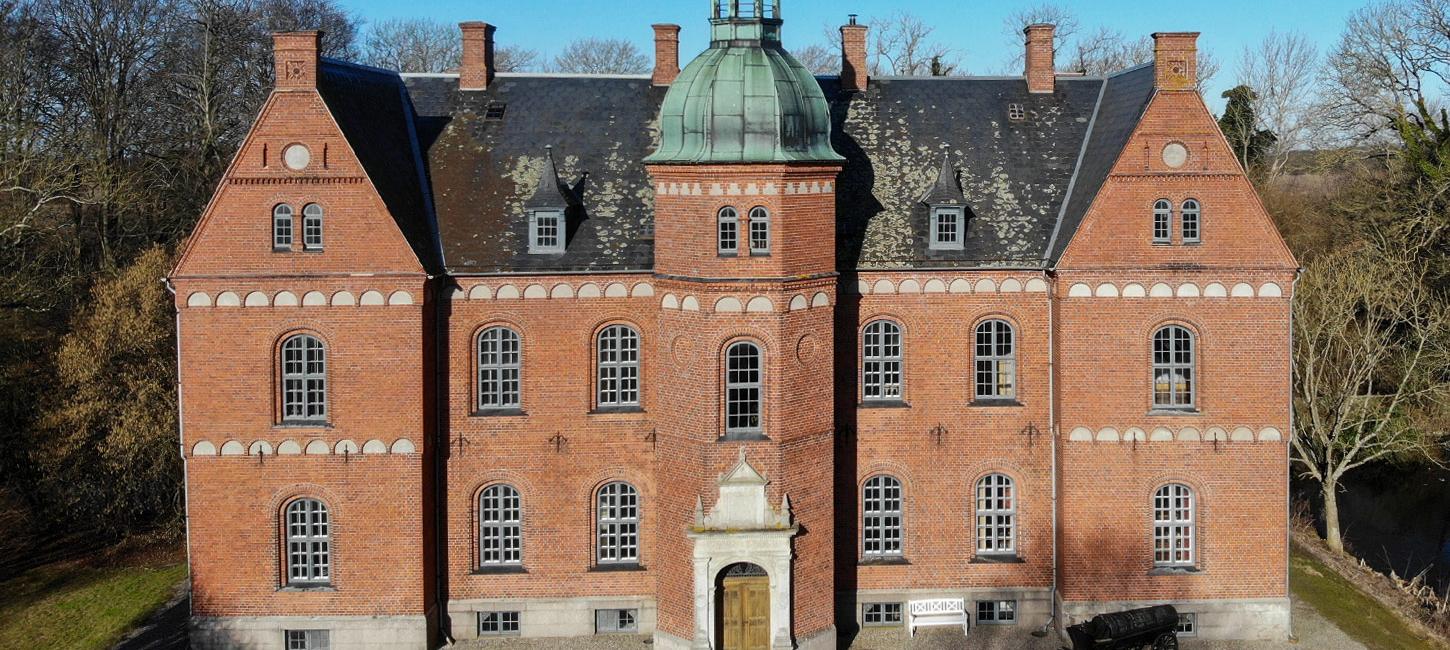 Skovsgaard Manor
Nature guiding for children, exhibitions, wildlife, windmill, footpaths plus a café and farm shop
The estate of Skovsgaard Manor is owned and cared for by Danmarks Fund for Nature. Today it is both a teaching centre where you can learn about nature, the climate, bio-diversity, and the environment as well as a working farm producing organic vegetables and other produce.
The History of Skovsgaard Manor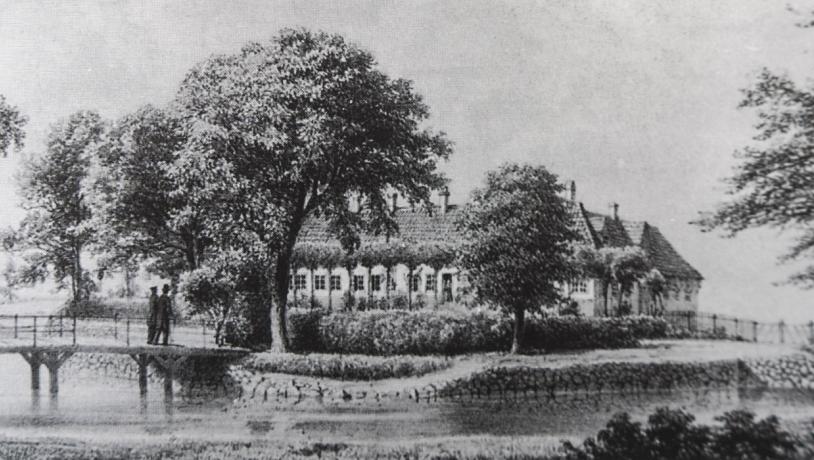 Photo:Original: Langeland Museum
A lithograph of Skovsgaard seen from the south circa. 1850
The earliest buildings we know of at on Skovsgaard date from the end of the 14th century. From this time the estate and manor house passed-on through no less than nine generations noble family of Adelsslægten Modeskal.

In 1760 the estate was auctioned off to three brothers from Langeland with the name Mikkelsen, whose family ran the estate until 1979.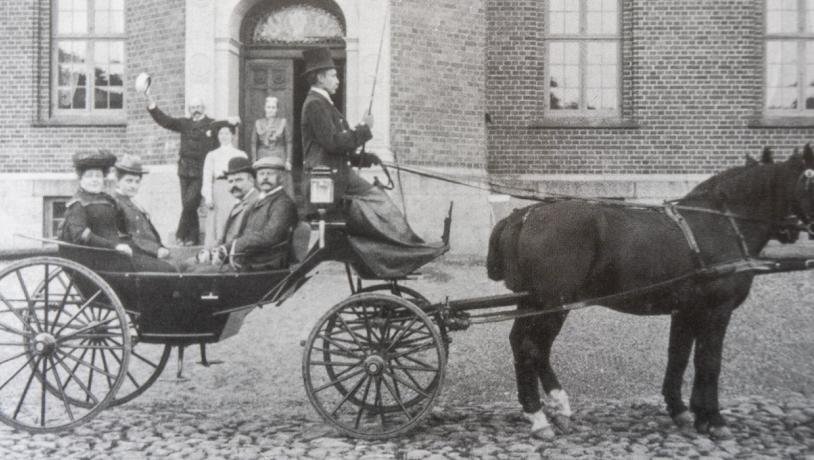 Photo:Langeland Museum
The manor house around 1902.
The estate's original manor house was demolished in 1887 and many of the other estate buildings were lost during a large fire in 1854.
he current manor house was built in the neo renaissance style in 1889 and has 21 rooms for the owning gentry. The manor house, like many of the other estate buildings is open to visitors.
Ellen Fuglede (1902-1979) photographed in the 1920s in front of the Skovsgaard's dining room.
Miss Ellen Fuglede – Skovsgaard's last owner
Miss Fuglede was born in Copenhagen 1902, but moved back toSkovsgaard with here mother after her parent's divorce. Presumably because of her mothers distrust of mens, Ellen never married. For the unmarried Miss Fuglede the estate and its surrounding nature were her dearest possessions. There she bequeathed Skovsgaard and its 389 ha of land to Denmarks Nature Conservation Society to ensure that the estate and its nature would never be exploited or built on.

Denmarks Nature Conservation Society later transferred the estate to Denmark's Fund for Nature.