The Archipelago Trail
On Langeland the Archipelago trail takes you along the coast and across the island, through both beautiful countryside and three of the island's harbour towns: Rudkøbing, Spodsbjerg and Lohals. The route is only open for walkers and is marked by blue pictograms.
The Archipelago Trail long distance footpath is 220 km in length and takes you right around the South Funen Archipelago, the Langeland section of this trail is 58km in length.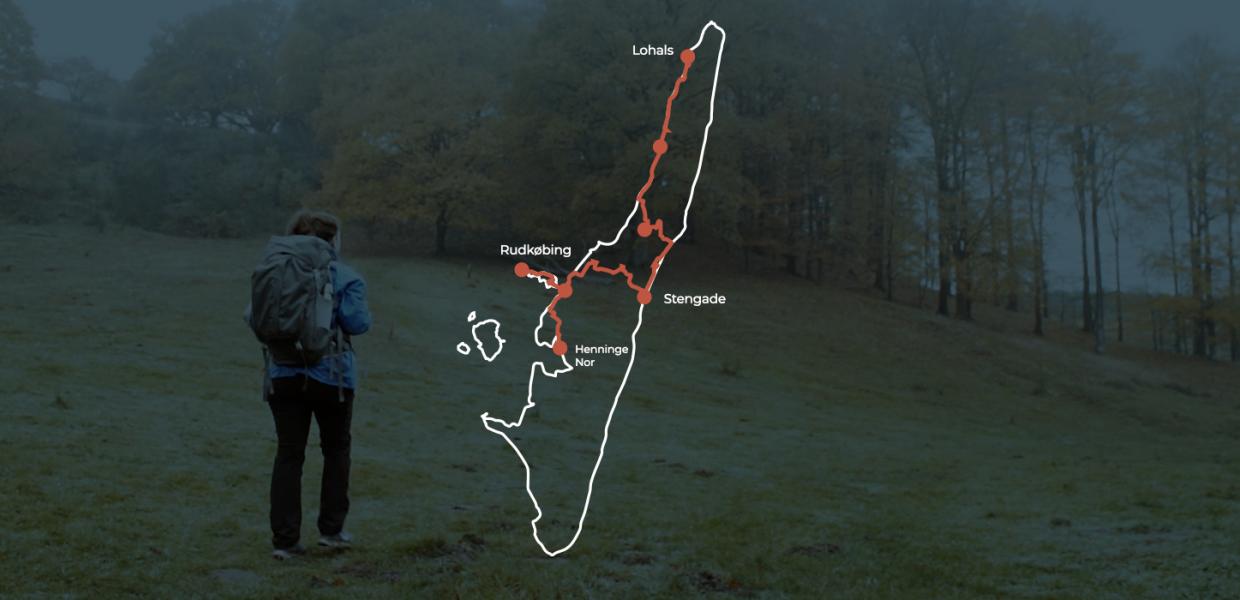 The Archipelago Trail in six bite-sized sections
Here we have divided the Archipelago Trail on Siø and Langeland into six short sections of between 5km (Siø) and 13km (Rudkøbing - Spodsbjerg).
You can walk them as individual sections, and take the bus back to your starting point or get picked up a friend. You can also combine sections and stay overnight along the way.
Hiking etiqette
We have gathered some tips and good advice about how to respect nature when you are going on an adventure in the nature on Fyn. 

Read more
Enjoy many different attractions along the way
Take you very own tour guide  along in your pocket! With a digital map in your hand you can find an overview of the islands many attractions and get inspiration seek out new experiences on foot, on the sea, or by bike.
Download the app in the App Store