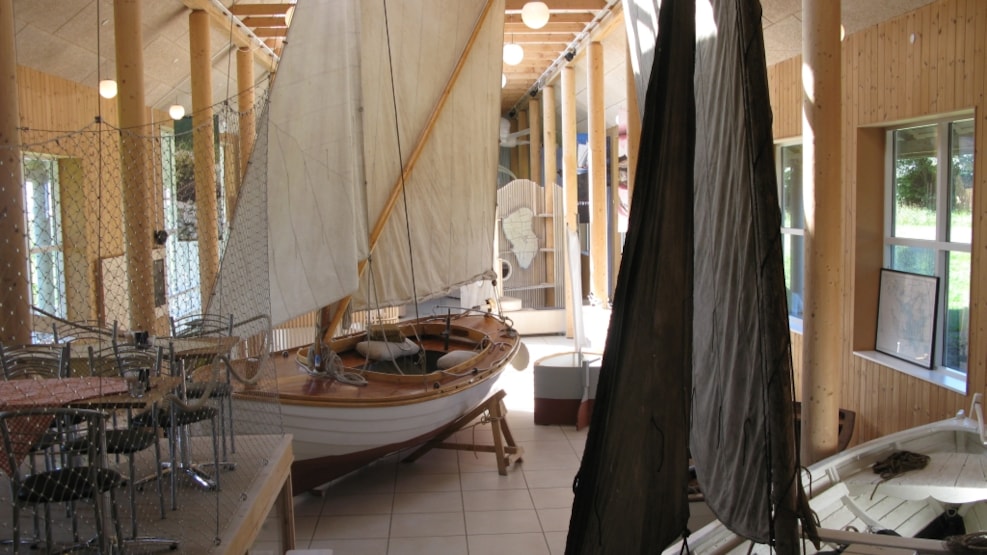 The Boat-center of Strynø
At the Øhavet's Smakke and Nature Centre, several different dinghies are displayed and the history of the taste dinghies is told in words and pictures.
Discover the South Funen archipelago
At Smakkecenteret you can experience the archipelago on your own or explorit in their exhibition about the smakke dinghy and the wildlife in and around the water.
The dinghy used to be one of the most common dinghies, and in the past many one-, two- and three-masted dinghies sailed around the South Funen archipelago. Even the priest had his own tasting dinghy to serve all the islands.
At Smakkecentret you can also rent smakke dinghies, and if you have no sailing experience you can book an instructor/skipper by calling the center approx. a week in advance. Kayaks (1s / 2s), SUP and windsurfing boards can also be rented when the weather permits safe movement in the coastal area.
Nature and culture center with museum, playground, activities and large tent area. The nature camp site is suitable for camp school, team building, etc.
There are ferries to Strynø from Rudkøbing many times a day, and the island is suitable for a bike ride - you can hire Strynø bikes directly at the harbour.