Photo:
Mikkel Jézéquel
&
Mikkel Jézéquel
Geopark The South Fyn Archipelago
The Inundated Ice Age Landscape on Langeland
Discover the unique landscape that has defined our nature and culture for more than 10,000 years.
Denmark was connected to southern England and southern Sweden by land at the end of the last glacial period (the Weichselian glaciation), approximately 11,700 years ago. The South Fyn Archipelago and Fyn itself were part of one large continuous landmass with hills, forests, and lakes.
When the large ice caps covering North America and northern Scandinavia melted, the water level in the oceans rose. The low-lying areas south of Fyn were flooded, and only the highest parts remained above water: the 55 islands and islets known today as the South Fyn Archipelago.
Aspiring UNESCO Global Geopark
In 2018, the municipalities of Svendborg, Faaborg-Midtfyn, Langeland, and Ærø established Geopark The South Fyn Archipelago with the goal of obtaining the title of UNESCO Global Geopark. 
One of the largest Inundated Ice Age Landscapes in the world
Der er udpeget en række lokaliteter af særlig interesse i geoparken som du selv kan udforske på egen hånd
3 unikke naturområder
Langeland og øhavet er kendt for både sit milde, frugtbare klima og et afvekslende og kuperet landskab med bakker og dale, der vidner om de enorme kræfter der var på spil, da isen trak sig frem og tilbage under istiden og modellerede det landskab, som bjergtager os i dag.
Spor af fortiden
I Geoparken finder du også både geologiske og kulturhistoriske spor af fortiden.
Berig din viden om Langelands fortid og oplev disse helt unikke steder udpeget af Geoparken: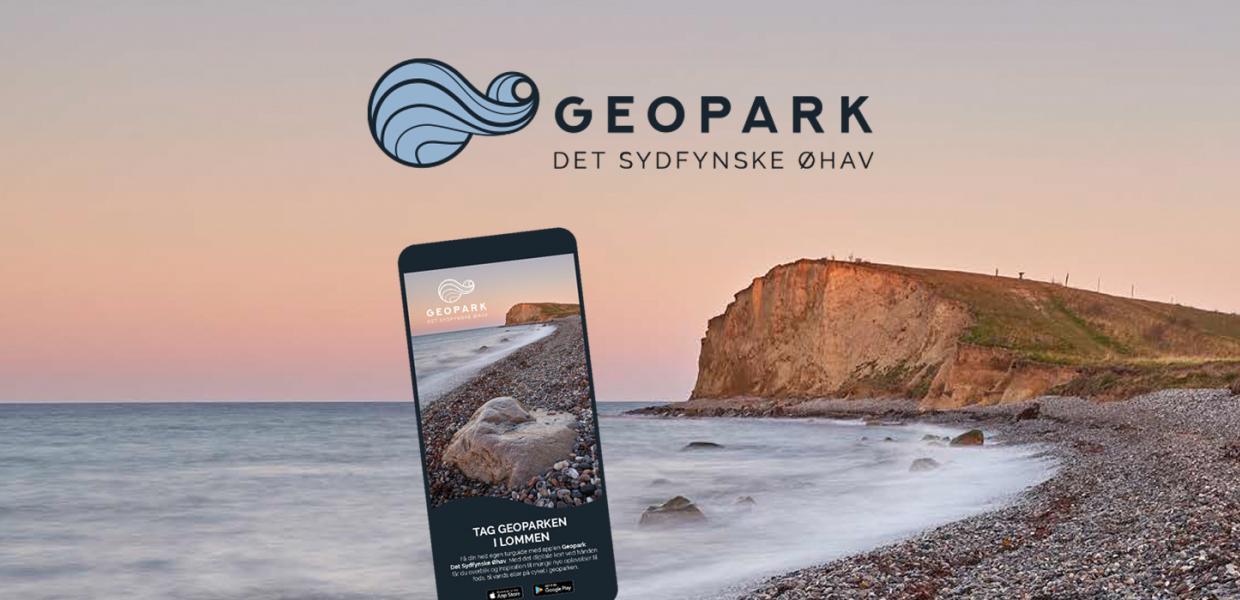 Photo:Mikkel Jézéquel
Geopark on the go
Get your very own tour guide by downloading the app Geopark Det Sydfynske Øhav. With the digital map always close at 
hand, you will have a great overview of area and find plenty of inspiration for new experiences throughout the Geopark – either by foot, on the 
water, or by bicycle. 

Download from Google Play or Apple App Store
You might also like this…