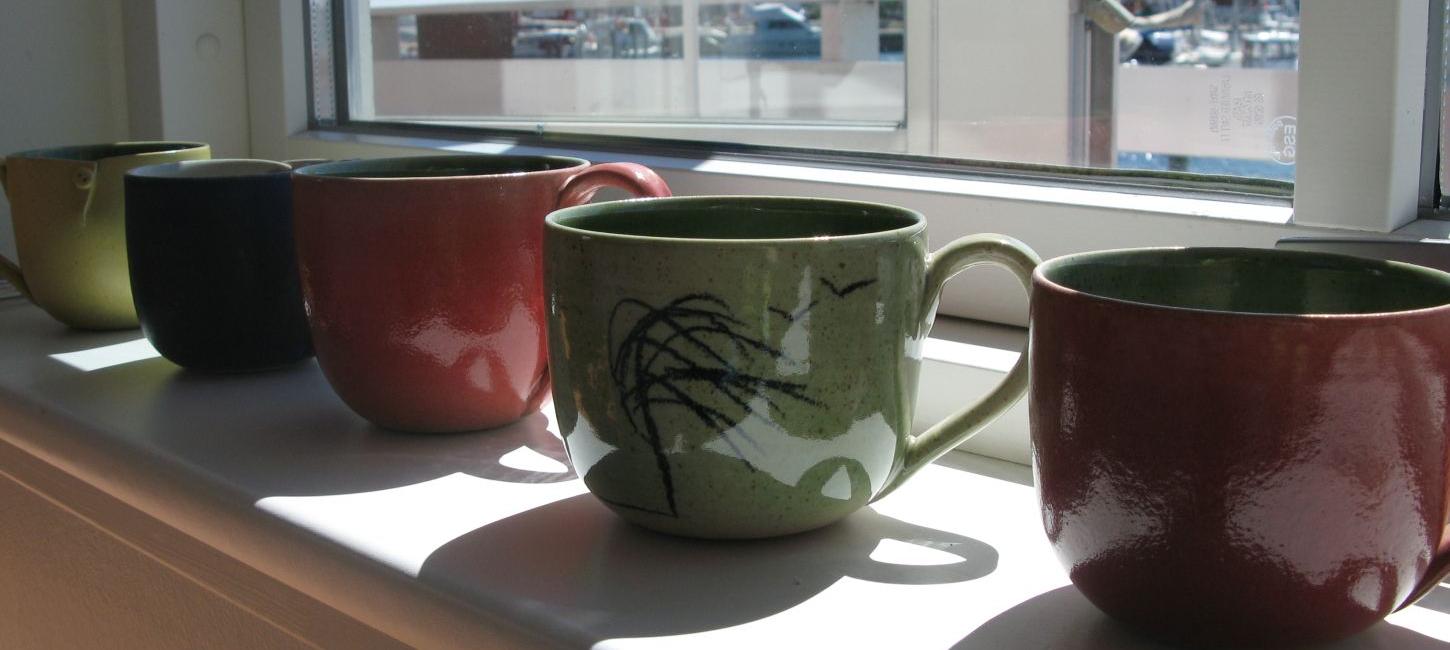 Artists and Artisans
Photo:
Langeland Turistbureau
Langeland is renowned for its many performing artists and the galleries that stay open most of the year. Every year, at easter, the artists on Langeland celebrate the arrival of spring with an event called  Open Doors ''Åbne Døre''. 
Kunstnernes Åbne Døre 30. - 31. marts 2024
Her byder Langelands professionelle kunstnere og kunsthåndværkere indenfor i deres atelierer og værksteder. Det har de med succes gjort hvert år lige siden 2002.
En styregruppe udpeger de kunstnere, der er med.
Langeland er siden 1960'erne blevet en magnet for kunstnere på grund af det aktive kunstmiljø, naturen og lyset fra havet.  
Find inspiration til din tur
Den fælles udstilling, i Nowhuset i Tullebølle, er åben 2.–9. april 2023 kl. 10.00-17.00
Deltagerne udstiller et til to værker på den fælles udstilling. Her kan du lade dig inspirere til din tur rundt til kunstnerne når de åbner dørene til deres atelierer.
Deltagerne 2023
Potteriet, Stine Læntver, Poul Erik Eliasen, Jette Søgaard H., Kirsten Thune, Line Kure, Henni Starup, Ove Strømberg, Annette Valstrøm, Preben Nielsen, Mette Wöldike, Mogens Sjøgård, Bente og Geert Gregersen, Per Buk, Ann-Kerstina Nielsen, Hans Kjær, Lizzi og Leif Larsen, Henriette Lorentz, Jeppe Budtz, Alfio Bonanno, Chresten Kruchov, Sabine Majus, Jette Høgh, Kamilla Herskind, Romie Romero-Werner, Manfred Werner, Keld Nielsen, Tilde Louise Carlsen, Lars Calmar, Søren Baun Jeppesen, Lotte Kibsgaard, Solveig Moa, Bo Valentin, Jytte Nielsen, Birthe Marie Fyrst, Gitte Buch, Ulla Pedersen, Marianne Thoby, Sonja Møller, Linea Hansen, Peter H. Andersen, No Stress Pottery
Kør efter kortet
Når du skal ud og opleve Kunstnernes Åbne Døre kan du køre efter kortet og planlægge din rute.
Kortet bliver tilgængeligt til download på denne side når det er klar
 
VisitLangeland © 2023
English